Auto Shankar : Season 1
Season
Season Start Date:

23/04/2019

Genre(s):

Crime

Language(s):

Tamil
Auto Shankar: Season 1 Story
Based on horrifying true incidents that happened between 1985 - 1995 in Chennai, still remembered as 'Once upon a time in Madras'.
Auto Shankar: Season 1 - Where to watch?
Yay! The season is available for streaming online and you can watch Season 1 on Zee5.
Auto Shankar: Season 1 - Watch Online
Stream/Buy/Rent
10 Episodes
Disclaimer: All content and media belong to original content streaming platforms/owners like Netflix, Disney Hotstar, Amazon Prime, SonyLIV etc. Metareel does not claim any rights to the content and only aggregate the content along with the service providers links.
Videos: Trailers, Teasers, Featurettes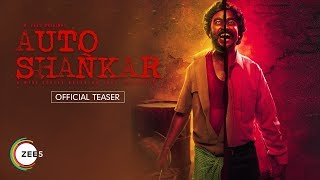 Auto Shankar | Official Teaser | Sarath Appani | A ZEE5 Original | Streaming Now On ZEE5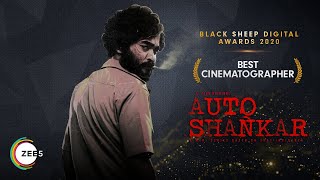 Auto Shankar | Official Trailer | Sarath Appani | A ZEE5 Original | Streaming Now On ZEE5
Auto Shankar Official Trailer Sarath Appani A ZEE5 Original Streaming Now On ZEE5
Auto Shankar ¦ Official Trailer ¦ Sarath Appani ¦ A ZEE5 Original ¦ Streaming Now On ZEE5
Auto Shankar Season 1 - Cast
Auto Shankar Season 1 - Crew
Nikhil Sreekumar
Editing
Sreesan Gireesan
Sound
Maniji
Writing
Maniji
Writing
Maniji
Art
View all cast & crew