Manojder Adbhut Bari
movie
5.2

/10
Manojder Adbhut Bari Story
A young boy Manoj, who lives among the chaos and weirdness of his joint family, where the musician uncle feels suicidal after singing a wrong music note and a teacher who won't remember his education if he sits straight. Then there is the great-grandmother who is wreaking havoc around the house. Set in a small town in West Bengal, the story takes an interesting turn when Manoj's cow runs away and at the same time there is a group of vicious dacoits who are planning to rob the King. How things fall back into place is a story filled with drama and action and lots of laughter.
Manojder Adbhut Bari - Where to watch?
Yay! The movie is available for streaming online and you can watch Manojder Adbhut Bari movie on Hotstar, hoichoi. It is not available to buy/ rent online on any platforms right now.
Manojder Adbhut Bari - Watch Online
Disclaimer: All content and media belong to original content streaming platforms/owners like Netflix, Disney Hotstar, Amazon Prime, SonyLIV etc. Metareel does not claim any rights to the content and only aggregate the content along with the service providers links.
Videos: Trailers, Teasers, Featurettes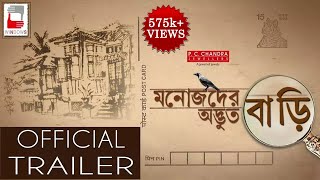 MANOJDER ADBHUT BARI OFFICIAL TRAILER |BENGALI MOVIE 2018 | ANINDYA |SOUMITRA |SANDHYA |ABIR |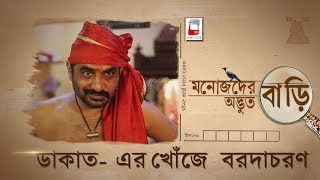 MANOJDER ADBHUT BARI | DAKATER KHONJE BARODACHARAN | রহস্য SERIES 03 | ANINDYA | BRATYA | SILAJIT |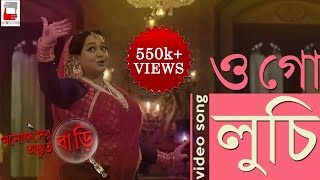 MANOJDER ADBHUT BARI | O GO LUCHI VIDEO SONG | BENGALI FILM 2018 | ANINDYA | SILAJIT | #ogo #luchi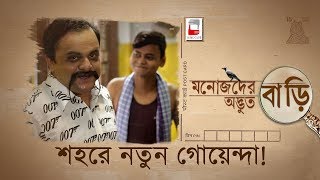 MANOJDER ADBHUT BARI | SHOHORE NOTUN GOYENDA | রহস্য SERIES 01 | ANINDYA | BRATYA |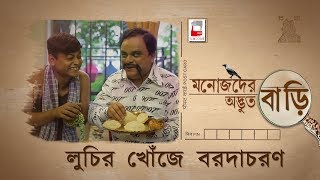 MANOJDER ADBHUT BARI | LUCHIR KHONJE BARODACHARAN | রহস্য SERIES 02 | ANINDYA | BRATYA |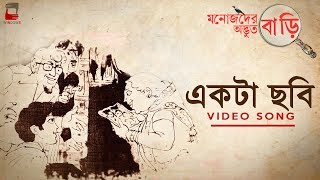 EKTA CHHOBI | MANOJDER ADBHUT BARI | AUDIO SONG | ANINDYA | SILAJIT | DEBDEEP|BENGALI FILM | #chobi
Manojder Adbhut Bari - Cast
Manojder Adbhut Bari - Crew
Shirshendu Mukhopadhyay
Writing
View all cast & crew